Corporate animation

experts
If you're looking to explain business services for inhouse or external comms we may well be the ideal corporate animation studio for you.

Founded in 2013, the UK team at Stormy Studio have produced 100's of corporate animations for trusted brands around the world. Your video will mix clarity with style through good design and an solid understanding of business goals for your video project.
---
explain ideas clearly & with style
trusted by brands around the world
Videos that stand out from your competition
advanced particle Visual FX
Animated characters & so much more
---
Corporate Animation Showreel
---
This 1 minute showreel shows highlights of some of the recent corporate animated projects Stormy Studio have work on. using 2D and 3D motion graphics, character animation and bold design to deliver company messages in engaging ways.
---
---
---
Bristol Energy - Corporate Animation Series
---
Stormy Studio worked on a series of videos for Bristol Energy to promote the companies positive stance on renewable energy usage and highlight the impact of the climate emergency.
Through a 'design lead' approach, our creative team were able to arrive at the vibrant imagery and aniamtion seen throughout the corporate animation. Something which was used to great affect across the series of videos. Find out more here...
---
---
---
Corporate Animation - Rubicon Promo Events Video
---
Stormy Studio designed and produced this visually technical corporate animation for the Rubicon Project. Mixing 2D and 3D motion graphics to great effect.
Working with supplied logos we developed the unique 3D globe visual, with lens blur effects to create an engaging and modern sequence that highlights the company names and their locations around the world in style.
Our inhouse team of corporate animation experts and designers we were able to ensure the techy visuals could be amended and updated quickly inline with any last minute client feedback and additions.
The consistent use of the Rubicon Project brand colours, and well paced timing reenforced the companies professional image.
---
---
---
Cyber Security Corporate Animation - Online Trust Alliance Honor Roll

---
To help highlight the work carried out by the Online Trust Alliance, we were approached by the Internet Society as corporate animation experts to develop an engaging animated video to share online and at business events.
The first half of the video makes good use of animated characters and iconography to compliment our own inhouse voiceover. All helping to explain what the OTA is and how they arrive at their annual honor roll list.
The second half of the corporate animation highlights the years winners. This section takes a simpler route balancing minimalist design with subtle elements of animation to deliver the results quickly and professionally.
---
---
Corporate Animation Experts Explainer - Managing Supply Chains

---
This animated video for Intertek was created to explain their approach to managing business supply chains in the 21st century.
The mixture of stock footage overlayed with motion graphics and key text, accompanied by dynamic 3D animation to help explain key concepts fitted with the required modern and digital approach of the video brief.
The wide range of skills required to produce this video include storyboarding, script writing, voiceover recording, video editing, 2D motion graphics, advanced 3D animation and project management. These all come together to showcase our skills as corporate animation experts.
---
---
Corporate Animated 3D Explainer Video
• Server design and installation company.
---
This highly technical 3D corporate animation was produced to highlight the range of IT products and services APT can provided.
We designed unique 3D environments, complimented with motiongraphics and combined provided 3D CAD files (which we adapted and textured) to deliver the final corporate video.

Find out more here.
3D Corporate Animation Experts
- Renewable Energy Animation
---
Stormy Studio created a 3D animation series of seven 3D videos for Western Power Distribution to captivate their online audience. The 3D videos clearly explain the benefits gained by the national grid through the use of renewable energy and storage, depicted in the bespoke low poly 3D style world.
The corporate animation visuals were complemented by 2D motion graphics and a professional script and voiceover.
Corporate Animation Expert Services
Effective Corporate Animation
Design and animation skills that deliver quality results
As corporate animation experts we realise the unique requirements that Corporate projects can raise. We're used to delays for compliance review at key stages and we're happy to make times for conference calls no matter what the time zone.
We'll ensure your company brand is accurately presented. Meaning a professional image is maintained whilst keeping clear of an overly safe corporate image.
We can also advise early on what we're able to deliver for imminent deadlines and upcoming events.

---
---
---
---
Corporate animation by a talented and trusted UK animation studio
---
Business pitches and websites benefit from the use of high quality corporate animation
Research shows that B2B and B2C companies benefit through the addition of professional corporate animation production. With the investment paying for itself many times over.

For example a series of animated explainer videos can help improve staff training and client understanding which in turn increases business lead generation. The use of engaging 2D and 3D motion graphics can captivate an audience and improve website dwell time. The correct mix of live action professionally filmed footage can be complimented by animated stats, iconography and text to raise a brand image.
Stormy Studio, are used to working with large organisations. We're able to quickly move through production processes with quick rounds of review to meet company deadlines. We're also happy to spread the work over a number of months, allowing projects to be paused, whilst internal review at your company is carried out allowing for legal, compliance and collective review and approval.
Stormy Studio will work with you to develop the correct approach for your products,service and brand.
Through initial design and discussion your corporate videos perfect direction will be found. Working with key facts, scripts and business goals, your video can involve a mix of engaging, relatable character animation, technical 3D models and visual FX, clear motion graphics that explain complex ideas to your audience. Or professional live action filming, stock video elements combined with bespoke, premium corporate animation.
Corporate animation is exciting way to bring company messages to life. Reach out to current and future clients. Plus help with onboarding and training staff.
---
---
Corporate Animation Cost
Modern professional visuals with an edge
The investment cost of production for a high quality corporate animation varies depending on its length, complexity and deadline. Projects often fall within the wide ball park of £4k to £14k.
We're always happy to chat through a corporate video project, no matter how early on it may be. We can provide a rough costing to help aid further internal discussion or with a little more info, we can create a bespoke quote with fixed project costs for consideration and pencil in production time with our team.
---
Discuss your corporate animation project
with our team & get a ballpark quote today.
---
---
---
Digital Corporate Animation
Modern professional visuals with an edge
With many corporate services involving digital services animation can be a great fit.
Allowing intagible ideas around data processes, security and communication to be shown in abstract ways that connect with your audience.
---
Professional Animators
Your Own Corporate Animation Experts On Call
Your business can benefit from the wide range of skills our digital and traditional animators bring to every animation production.
Art directors, storyboard artists, animators, designers and writers will collaborate on your project to ensure the very best approach is taken throughout.
---
---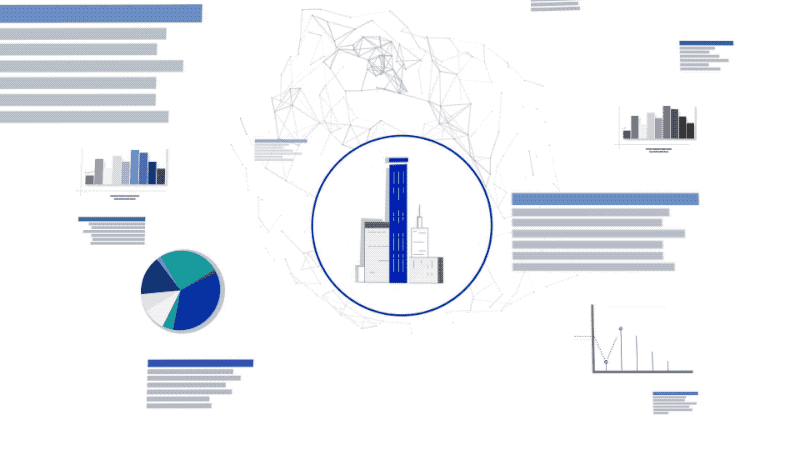 ---
---
---
---
Corporate Animated Videos
Why they're the perfect tool to acheive business goals.
Corporate animated explainer videos are the goto for business marketing across the globe. Complex subjects can be clearly explained through engaging corporate animation.
Whether it's with fantastic looking character animation, dynamic animated iconography or stylish service explainers. Your business message will be clearly conveyed.
---
Who Are Stormy Studio
Professional UK Animation Studio
Based on the coast in Plymouth, Devon, UK. Our low overhead costs and talented local team mean we are very competitive on both price and quality.
Founded in 2013, we work on projects covering a wide range of corporate industries across the UK and overseas (with many clients in London and the US).
We have worked on many videos as corporate animation experts from initial concept through to high quality finished video.
We pride ourselves on delivering high-quality work at competitive rates.
---
---
Discuss your corporate animation project
with our team & get a ballpark quote today.
---