If you're looking to promote your products unique features, set within stylised or photorealistic 3D environments & compliment the visuals with crisp motion graphics.

We could be the ideal 3D animation studio for you.
---
Bespoke stylised 3D modelling
your products in a 3D environment
Motion graphics to highlight key areas
advanced particle Visual FX
motion capture character animation
Technical 3D Animated Explainer Video
---
This highly technical 3D animation was produced to highlight the range of IT products and services APT can provided.
We designed unique 3D environments, complimented with motiongraphics and combined provided 3D cad files (which we adapted and textured) to deliver the final video.

Find out more here.
LowPoly 3D Animated Explainer
• Renewable Energy Animation
---
Stormy Studio created a 3D animation series of seven 3D videos for Western Power Distribution to captivate their online audience. The 3D videos clearly explain the benefits gained by the national grid through the use of renewable energy and storage, depicted in the bespoke low poly 3D style world.

The 3D visuals were complimented by 2D motion graphics and a professional script and voiceover.

Find out more here.
3D Animation Production
Self-powered Telecoms Tower
---
Our 3D animation studio team (both in house and remote) worked in close collaboration with our client at Aradatum, to bring their animated Telecoms video to life.

Over a number of weeks our team designed a unique 3D landscape with realistic trees that react to increased wind. Plus various custom models for the cell tower itself.
---
Fingoti - 3D Product Promotion
---
Through a mix of 3D modelling and animation, 2D motion graphics, on-location filming and editing. Our team developed this unique product promotional video.
Featuring exploded 3D product animations to highlight key components and much more.
---
---
---
Event 3D Animation - Rapid Marine Parts Promo
---
Stormy Studio, modelled and animated a series of 3D animation productions for Rapid Marine.

Delivering both a mix of 3D fitting guides for different products and a loopable event promo to showcase thier chocks and pad eye products.

The final animation struck a balance between a quality (near photo real) finish and working with the given timeframe and budget.
---
---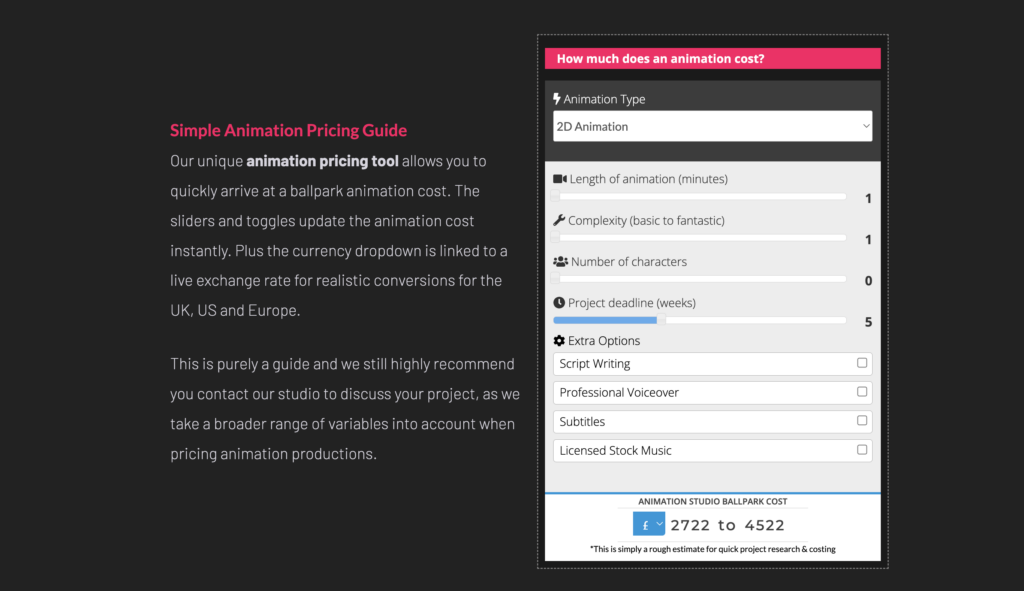 Animation Pricing
A quick guide to animation pricing
How much does animation cost?
---
Full Production Packages
Fixed price animation packages
---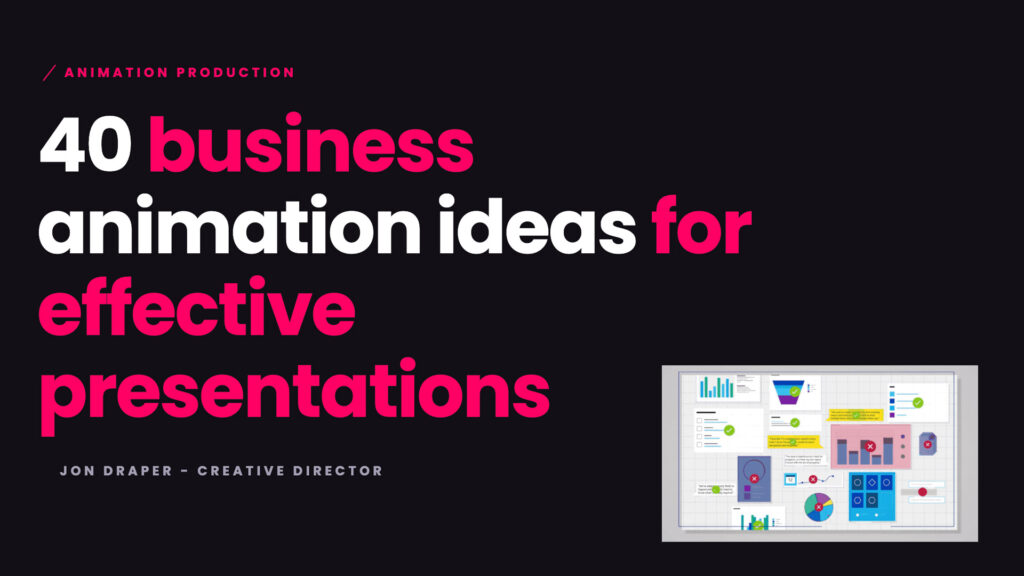 40+ Animation Ideas
Business animation examples
Business Animation Examples
---
---
---
---
Discuss your 3D animation project
with our team & get a ballpark quote today.
---
---
---
---
Detailed 3D animated explainer - for Aggreko generators

---
Stormy Studio were tasked with bringing various 3D models to life for a high quality 3D business explainer.

We adapted provided 3D manufacturing CAD models, reduced their overall complexity, whilst maintaining key details. This enabled us to integrate them with a bespoke 3D production process that allowed for quick iteration as the animation was reviewed and refined.
---
---
Elaborate 3D animation, to promote HPs storage medium
---
This aniamtion studio production called for a wide range of 3D production skills.

Mixing detailed modelling, texturing and rendering. Plus complex physics model, particles, fire and smoke effects.

The video stands out as a fantastic example of what can be achieved with 3D business animation.
---
---
Effective 3D Animation
3D Modelling, texturing, rigging and animation skills that deliver results
As CGI animation experts we realise the unique requirements that 3D video production projects can raise. We understand the hurdles that may need to be overcome.
Speed of production is always something we're aware of. As with many business animation productions being able to iterate on our work quickly is important to hitting key deadlines, whilst still maintaining a high level of finish.

With this in mind we produce draft 3D animations for early review, plus we have an inhouse process that hugely reduces the amount of 3D render time, whilst still allowing for relatively last minute amendments.
---
---
---
---
Discuss your 3D animation project
with our team & get a ballpark quote today.
---
---
3D animation by a talented and trusted UK animation studio
---
Business sales and marketing can hugely benefit from the use of 3D animation production.
B2B and B2C companies can see real returns on the addition of professional 3D visuals in their video productions and marketing efforts. With the investment paying for itself many times over through increase brand postioning and sales.

For example a 3D animated video can engage staff and customers alike which can increase business safety message delviery, training or lead generation. Using quality 2D and 3D motion graphics captivates an audience and improves a users dwell time on a website. Finding the perfect mix of live action video that can be complimented by 3D animated products, environments, characters to raise a brand image and industry leading visuals.
Stormy Studio will work with you to develop the correct approach for your products, service and brand.
Through initial design and discussion your 3D business videos will be perfected throughout the production process. Working with key facts, scripts and business goals, your video can involve a mix of engaging, relatable character animation, technical 3D models and visual FX, clear motion graphics that explain complex ideas to your audience. Or professional live action filming, stock video elements combined with bespoke, premium corporate animation.
3D animation has long been an exciting way to bring company messages to life and stand out from your competitors.
---
---
3D Animation Cost
Stunning visuals with an edge
The investment cost of production for a high quality 3D animation varies depending on its length, complexity and deadline. Projects will often fall within the wide ball park of £4k to £25k.
We're always happy to chat through a 3D project, no matter how early on it may be. We can provide a rough costing to help aid further internal discussion or with a little more info, we can create a bespoke quote with fixed project costs for consideration and give an indication of production time based on a given start date.
---
---
---
3D Corporate Animation
Modern professional visuals with an edge
Mixing 3D business animation with other digital services can be a great fit. Allowing stills from animations to be used in printed media and other marketing outlets.
Allowing photo realistic or stylised product visuals and narratives to be shown in ways that connect with your audience.
---
Professional 3D Animators
Your Own Corporate 3D Animation Experts On Call
Your business can benefit from the wide range of skills our digital and traditional animators bring to every animation production.
Art directors, storyboard artists, animators, designers and writers will collaborate on your project to ensure the very best approach is taken throughout.
---
---
---
---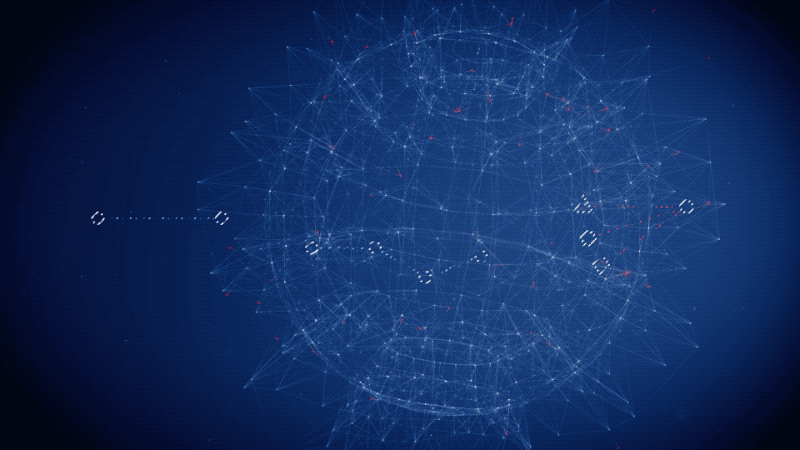 ---
---
3D Animated Videos
Why they're the perfect tool to acheive business goals.
Corporate 3D animation productions are the goto for business marketing across the globe. Complex subjects can be clearly explained through engaging 3D visuals often mixed with 2D motion graphics.
Whether it's with fantastic looking 3D character animation, dynamic animated iconography or stylish service explainers. Your business message will be clearly conveyed.
Get in touch and once we know a few details we can provide an idea of cost & production time frame.
---