MyInvite, 6 x Animated Adverts
Stormy Studio were approached to create the first in a potential series of animated videos to promote a new events App called MyInvite. We spent time developing a lead character that could be used throughout a series of videos.
Working within ProCreate on an iPad Pro allowed for very quick turn around of character concepts. With multiple designs being sketched, coloured and shared very quickly.
The first longer animated video (*yet to be published) was soon approved by the marketing agency and end client. We then went into the production of 6 further videos, creating a short series of animated adverts seen on this page.
The image to the right shows some early concept artwork created in Procreate, this image heavily influenced the first of the videos, and cemented Jimmy's look and feel throughout the further 6 animated adverts.
It also allowed us to develop other characters 'Jenny' on the left, and 'Steve' on the right, who also make an appearance in the most recent video, based in an office.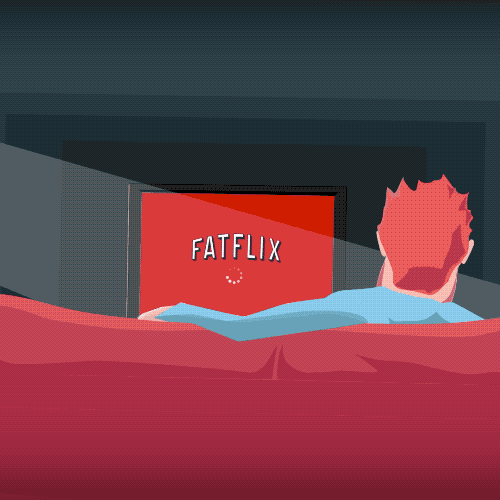 The majority of the animation was carried out using Adobe After Effects, working with simple character rigs and Illustrator assets.
However for two of the scenes, 'Binging' and 'Rock Climbing' we turned to Adobe Animate CC to create short sequences of hand drawn keyframed animation. Which allowed for the head turn and body moment in both these shots to be more fluid.
The style of the art work was kept fairly minimal, so as to work well when seen along side the user interface design in the app itself.
We initially timed all the animation to a recorded in house voiceover, before commissioning the final voiceover with a U.S. artist. The sound FX were added in as a last step, using our own library of Foley /Sound FX. The stock music selection was arrived at after a round of review with our clients. We were all keen to find a track that wouldn't sound out of place on Netflix hit 'Stranger Things' for the binge watching video.
The marketing for MyInvite is now underway and hopefully our clients will see huge success with their platform. We're already in talks ready to take on what will be the 8th short video in the series.