Business animation with

clarity

& style

---
Stormy Studio have been producing award-winning 2D and 3D animation for businesses since 2013
---
Creating professional 2D & 3D animation for businesses & brands around the world
---
---
---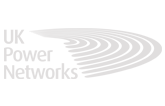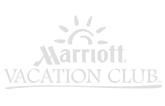 ---
Discuss your project today
---
UK Animation Studio Founded in 2013
---
Our experienced in-house and remote production team work with businesses around the globe from our studio in the South West of England.
We're passionate about using creative design, motion and audio to deliver information effectively and engage an audience.
---
---
---
Recent 3D Animation Production
---
Stormy Studio recently completed this technical and stylish 3D animated explainer for APT.

With a strong sense of brand carried throughout for our client. Our team seamlessly mix near photoreal IT components with a stylised 3D environment.

All finished off with 2D motion graphics, overlayed to reenforce key business messages.
---
Discuss your project today
---
---
---
How much does animation cost?
---
---
Sometimes, you may just need a quick rough idea of cost. So we created our instant animation 'ball park' quote tool.
---
---
SIMPLE EXAMPLE:
Brief: High quality 60 to 90 second 2D explainer animation.
Ballpark Cost: £6k to £10k
Key Factors: Design style, complexity, any characters & deadline.
---
**Get in touch for accurate quotes and production times
---
Hello, we're a pretty helpful bunch...
So if you have any questions and are looking for an animation team to produce one or multiple projects for your business, brand, event, moon landing... what ever... just say hello.
---
---
---
---
We also make our own online courses for animators and producers
---
---
Checkout our Animation Studio Startup Course
---
*Award-winning course for animators and producers.
---
Animation Studio Startup Course
---
---