Jon Draper - CREATIVE DIRECTOR
---
A little glimpse at who we are, how got here, what we've achieved, what we aspire to do and what we love and loathe.
What we do...
We have one simple area of focus at our studio. To produce really high-quality, original animation for businesses.
So whilst we provide a broad range of animation styles, from hand-drawn, digital 2D & 3D productions, character animation, Visual FX and motion graphics.
This focus on 'business-related' animation for marketing, explainer videos, training, events and presentations, means we don't get distracted by other animation projects like children's animation, music videos, feature film work, UI design or computer games.
We do what we do and we feel we do it pretty bloody well.
How we started:
Stormy Studio was founded in 2013 by Creative Director Jon Draper. After 15 years working in the industry for successful London studios, he decided the time was right to setup an animation studio focused on producing high quality animation for businesses.
Jon and his young family sold their home in South West London, packed up and moved down to the West Country.
Having worked as lead animator and Creative Director on projects for hundreds of brands including Harrods, British Telecom, Halfords, Hewlett Packard and the BBC he knows a thing or two about business animation. He's also won a Royal Television Awards for a creative 3D animation produced when at University.
Stormy Studio quickly went from strength to strength. A small team of creative talent steadily grew. The plan from the start was to set the bar high and a decade later it's still going strong.
The studio, through design, is still a small outfit. With a great reputation for quality animation production.
Something that continues to drive us forward today.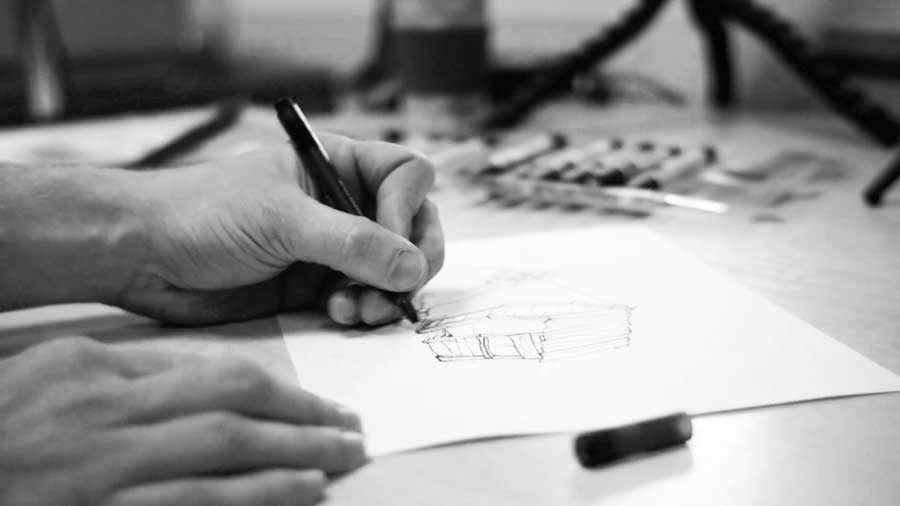 The Future:
The drive to produce ever more creative and compelling animation for businesses remains. There's also an entwined passion for utilising the latest technological innovations. We're steadily integrating more and more AI tools into our workflows.
This is enabling us to be more efficient, freeing us up to try new creative approaches to produce even more advanced animation whilst keeping prices competitive and pushing the envelope in what can be done in the sphere of professional business animation.
If you're looking for the right studio to work with your business for upcoming animation projects to boost your marketing, improve your training and engage with your employees and potential customers please get in touch.
We don't pretend to be the cheapest animation studio but reckon we might be up there as one of the best options for your investment.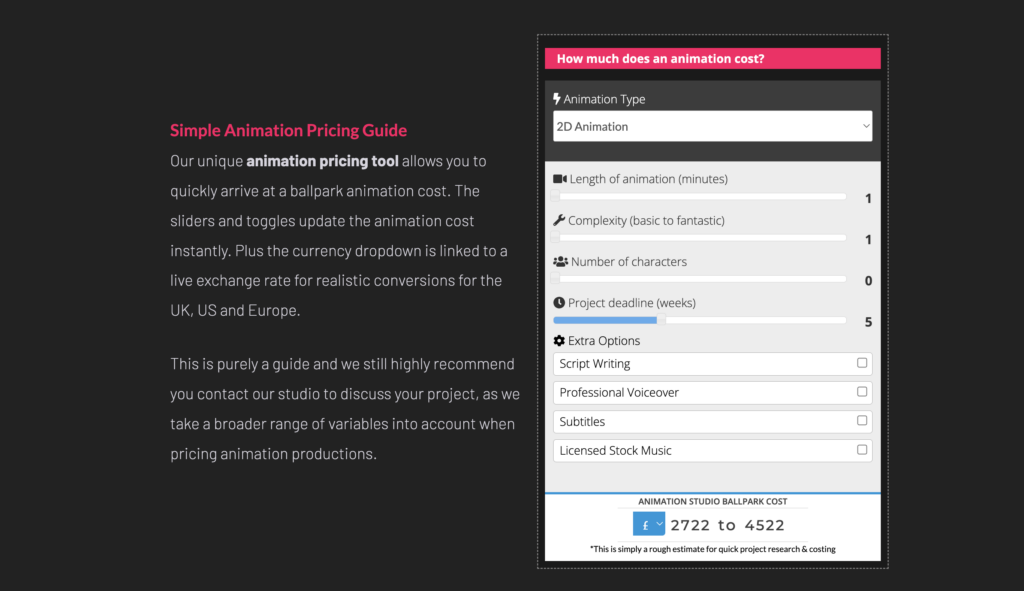 Animation Pricing
A quick guide to animation pricing
How much does animation cost?
---
Full Production Packages
Fixed price animation packages
---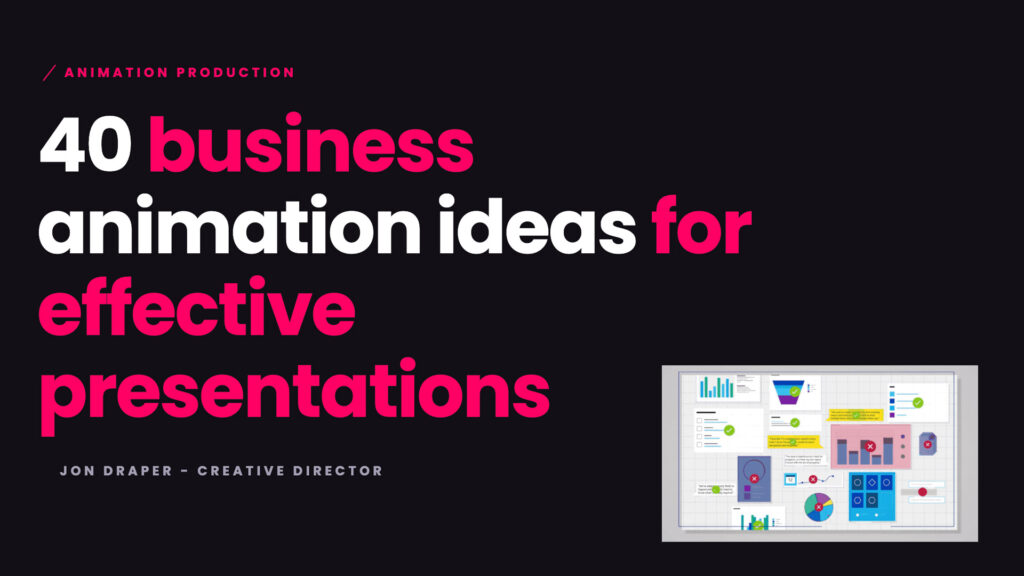 40+ Animation Ideas
Business animation examples
Business Animation Examples
---
---
---
Creative Business Animation Experts
---

---