---
Hassle free animated (or filmed) video production.
Enabling you to concentrate on strategy, messaging and business growth.
ANIMATION PRODUCTION TEAM
Our UK animation studio has an inhouse team of professional illustrators, designers and animators with over 15 years video and design industry experience.

A producer and creative director assigned to each project ensures your videos look great, deliver business goals and arrive on time.
Our years of focus on animation production ensure efficiency whilst pushing creative development.
Our animation studio and client film studio space are based just metres from the South West coast. With Plymouth City Centre and the Devonshire countryside on our studio doorstep.
---
A cluster of beautiful creatives to call our own.
Jon
Creative Director & Animator
---
Emma
Accounts & Marketing Manager
---
Matt
Lead Animator & Illustrator
---
Bea
Lead Illustrator & Animator
---
Cerac
2D & 3D Motion Designer
---
---
Callum
Motion Graphic Designer
Tom
Motion Graphic Designer
---
---
---
---
---
---
Stormy was born...
Stormy Studio was founded in 2013 by Creative Director Jon Draper. After 15 years working in the industry for successful London studios, he decided the time was right to setup an animation studio focused on producing high quality animation for businesses.

Jon and his young family sold their home in South West London, packed up and moved down to the West Country.
Jon has worked as a lead animator and Creative Director on projects for hundreds of brands including Harrods, British Telecom, Halfords, Hewlett Packard and the BBC. He's also won a Royal Television Awards for his creative work.
Stormy Studio quickly went from strength to strength. Setting the bar high from the start and only producing fantastic work. The studio soon found itself with a growing reputation for quality animation production. Something that continues to drive us forward today. With multiple industry awards won in 2020.
---
---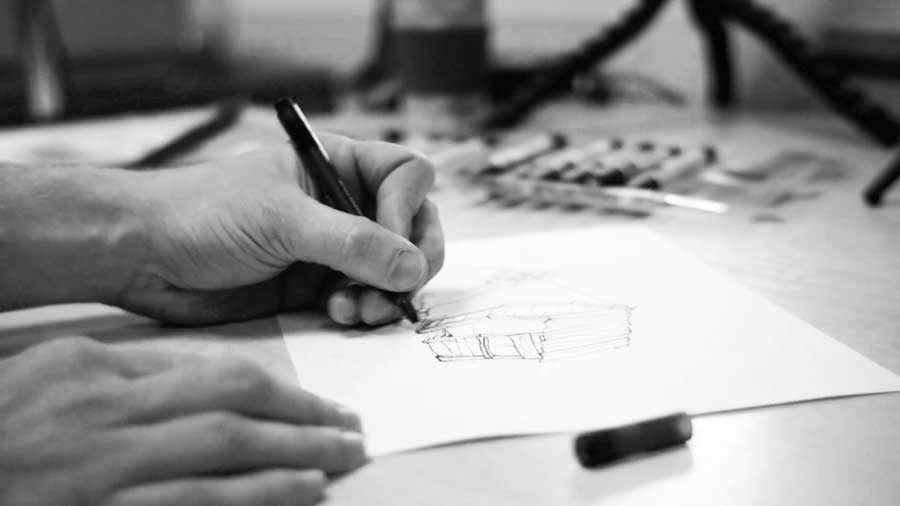 Harness the power of animation for your business...